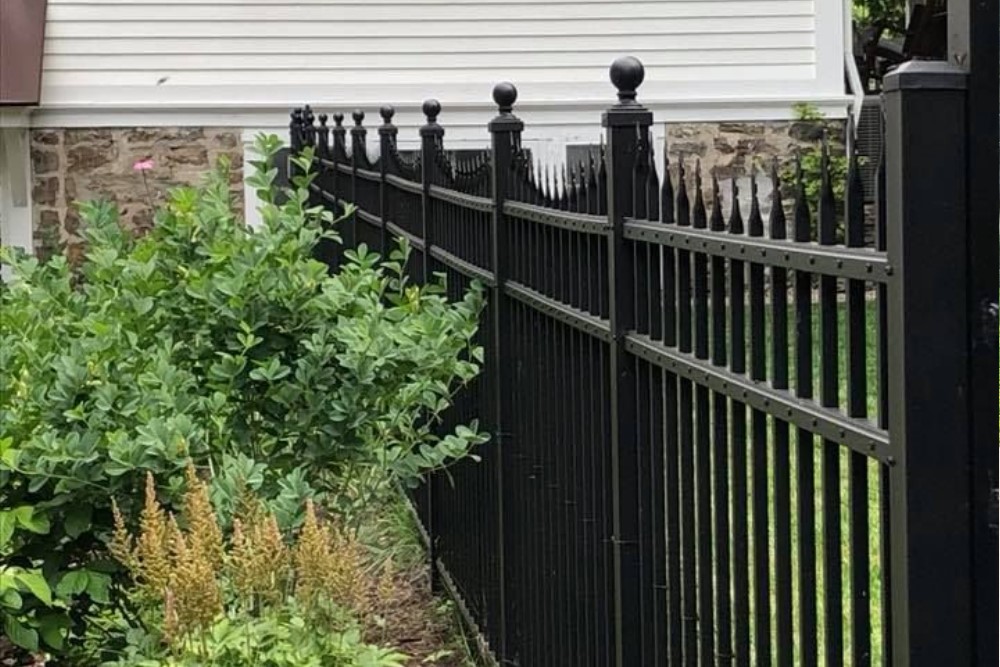 Residential
Aluminum Fence
No other type of fencing can match the beauty and elegance of black aluminum fencing for your home.
The example above shows decorative post tops and a popular scalloped picket top design.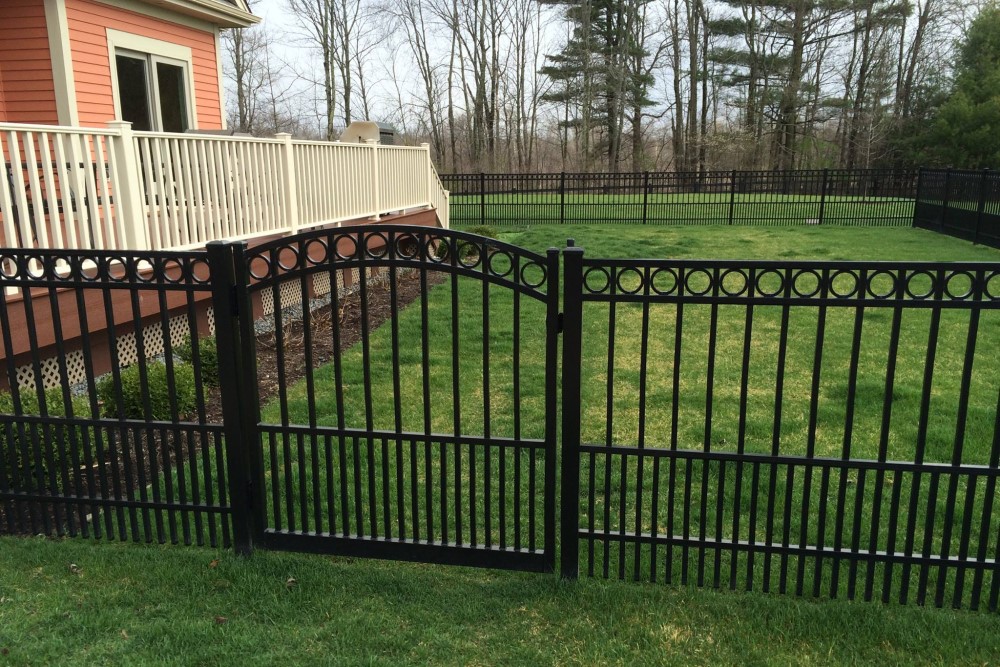 Decorative
Aluminum Fence
Decorative aluminum fencing can be used for any application.
Whether you own a home or a business in Central NY, decorative aluminum fencing looks great and has an amazing warranty!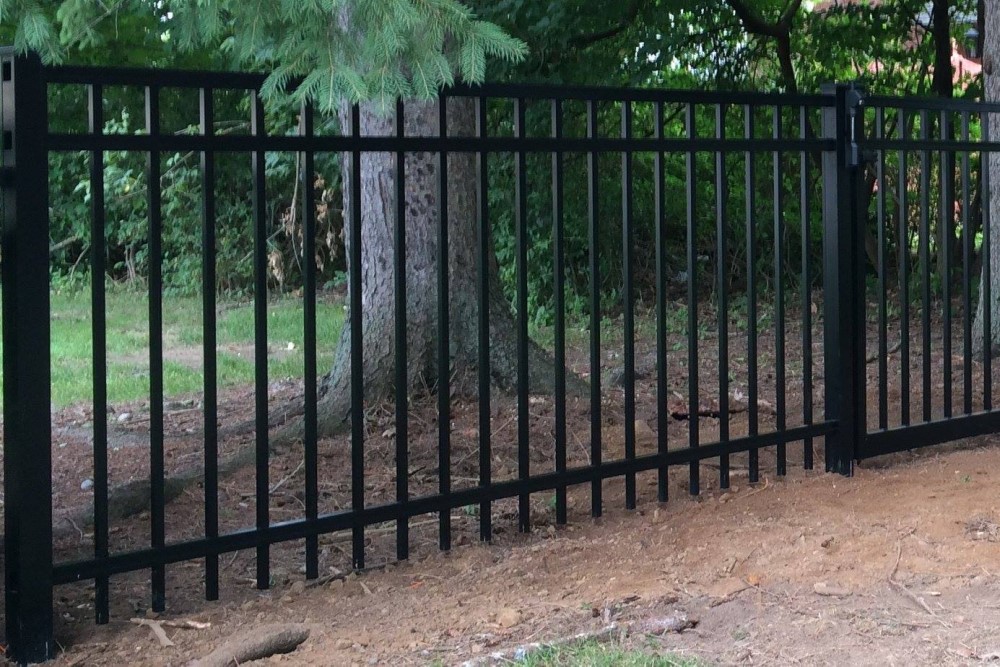 Commercial
Aluminum Fence
Aluminum fencing is also a great solution for commercial applications.
Typically, commercial aluminum fencing is taller than residential fencing and often comes in a higher grade - making it even stronger.